Honey might seem like an unlikely beauty product, but this natural product has been tried and tested by the staff at Models Direct, with incredible results. Here, Models Direct provides you with a quick guide to the benefits of honey and directions on how to use it. As with any new product, the agency recommends you do a small patch test so as to ensure that your skin is not sensitive to honey.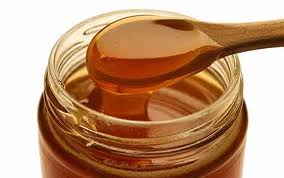 For a healing and rejuvenating manuka honey face mask, you will need a tub of manuka honey that has a UMF of at least 15+. This can be purchased at most health food shops; whilst it's quite expensive, at about £20 for 500g, one tub will have enough honey for 20 or more facemasks. You can use this honey for softening and exfoliating the skin on your face, as well as for healing small wounds, acne and blemishes. As honey is quite a sticky, messy product to use, it's best applied in the bath. Use just a thin layer on the face and neck, making sure to avoid the eye area. If you accidentally get it into your eyes, Models Direct recommends rinsing with warm water. Leave the manuka honey on your skin for about twenty minutes, and rinse thoroughly with water. Afterwards, your skin will be glowing and incredibly soft.
Why manuka honey, you might wonder? Well, this type of honey contains a natural component which is both anti-bacterial and anti-viral. This component is called UMF; it's stable and unlike many other substances, will not lose its potency or effectiveness when exposed to light or heat, or when diluted. Manuka honey also tastes delicious and is good to spread on your toast, or put into your tea as a way to ward off viruses such as colds. It also has fantastic healing properties, according to Models Direct, and can be used on cuts and grazes on the skin of your body as well as you face. This is due to the high sugar content of manuka – bacteria cannot survive in high-sugar environments.